As we've heard, A Streetcar Named Desire: the movie is different than the book, but from personal experience, I can tell you it is still really awesome.  And if you can't take my word for it, on imdb.com, A Streetcar Named Desire is currently on their Top 250 movies list, sitting at #199. This list has all legit movies all throughout.  Even with the lack of a rape scene and Stella apparently never going back to Stanley, any smart person can still get the same message from the movie as the play because: 1.) To me, the rape is still objectionable, as in, there's a good chance Blanche put out once the scene ended, and 2.) Stella always went back to Stanley; there's no real proof things would change.  Other than these differences, the film was an exceptional piece of work.  In 1952, it was nominated for a total of 12 Oscars and took home a total of 4.  The Oscars are the big time; this movie had gained the stamp of excellence by the film community.
Although he hadn't won the Oscar for his role in Streetcar, Marlon Brando was nominated for Best Actor in a Leading Role.  This was the first of many of his film awards.  Throughout his entire career, Brando was nominated for 8 Oscars, 7 of them for lead roles, the 8th and final nomination being a supporting role in a 1990 film when he was about 66 years old.  He won a total of 2 Oscars.  He didn't only win Oscars of course.  Throughout his career he was nominated for 6 Golden Globes and won 2 of them.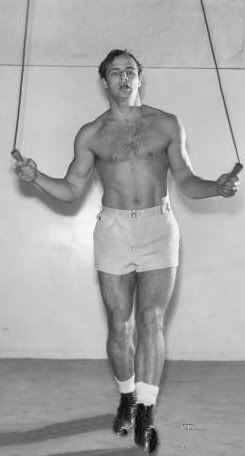 Imdb.com says that, "Marlon Brando is widely considered the greatest movie actor of all time."  His work in The Godfather definitely helped him, but Brando was seemingly always a good actor.  He was probably peaking during The Godfather, which, is always cited as being a classic, if not THE classic movie.  On imdb.com, the film is currently the #2 movie on their Top 250 list, only behind The Shawshank Redemption.  Many purveyors of celluloid would argue The Godfather is the best, from what I understand.  Anyways, The Godfather won the 1973 award for Best Picture at both the Oscars and the Golden Globes.  Marlon Brando also won the award for Best Actor at both the Oscars and the Golden Globes.
Just some other information on Brando:
He was born on April 3, 1924 in Omaha, Nebraska and died on July 1, 2004 in Los Angeles, California from pulmonary fibrosis.  According to google health, pulmonary fibrosis is the "scarring or thickening of the lungs without a known cause." Brando, "pioneered [the] use of Method Acting," "often improvised his own dialogue," and "was known for being very difficult to work with."  That last one seems pretty believable since he always plays jerks in films and does a really good job with it.  According to imdb.com Trivia, Brando "used cue cards in many of his movies because he refused to memorize his lines. His lines were written on the diaper of baby Kal-El in Superman (1978)." He also "received more money for his short appearance as Jor-El in Superman (1978) than Christopher Reeve did in the title role."
Some other random facts: Brando was "expelled from high school for riding a motorcycle through the halls." Roger Ebert, "praised Brando as 'the Greatest Actor in the World.'" "Just after the end of World War II, [Brando] met the then-unknown James Baldwin at a cafeteria in New York. He became friends with Baldwin, a friendship that lasted until Baldwin's death."
More Brando trivia can be found here: http://www.imdb.com/name/nm0000008/bio#trivia
I used www.imdb.com for my information.